Please enjoy the holiday only here.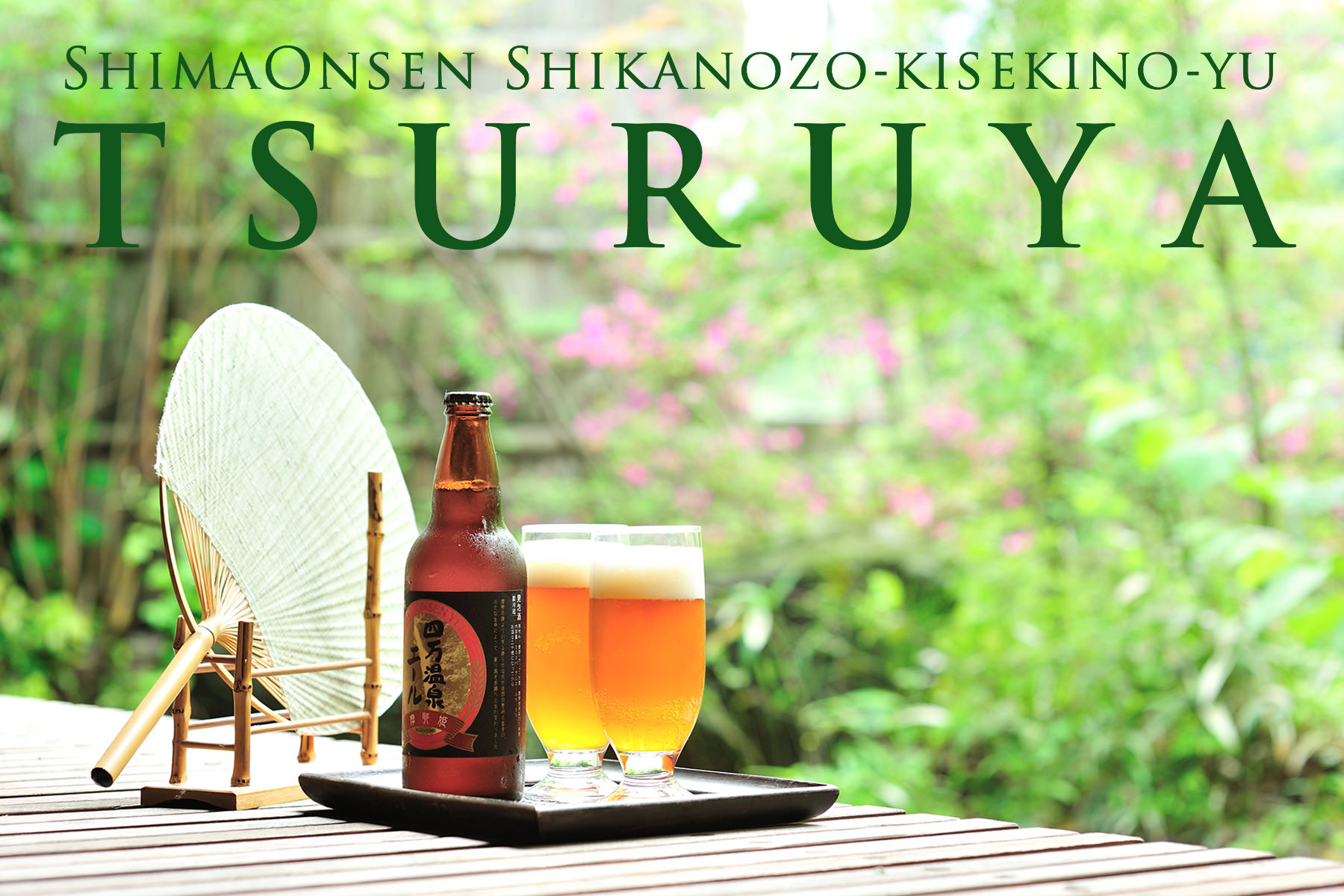 In "Hinatamii" district wrapped in the nature of Gumma Prefecture, there is "Shikanozo-Kisekino-yu Tsuruya". This place is also the birthplace of the famous hot spring "Shima Onsen" which is transmitted as healing 40,000 diseases. Room with indoor hot spring and outdoor bath. Dinner with seasonal ingredients. And the wind blowing through the deep grove. The sound of a river that seeps in. Please spend a rich and luxurious time you can not taste in the city.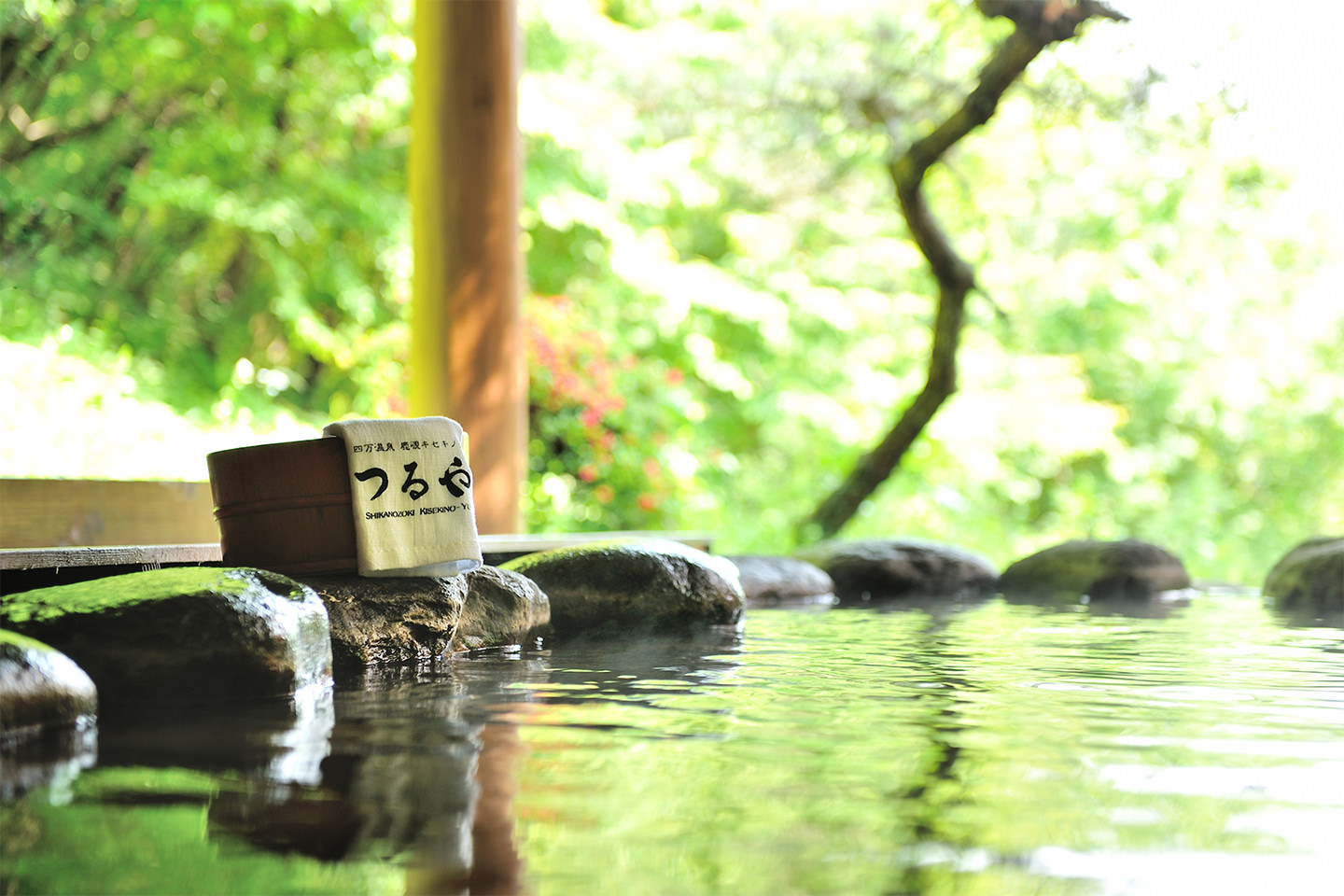 Hot spring
The hot spring of our hotel blends the four sources of the four hundred thousand hot springs original. The first source is "Gomusou no yu" which is the hot spring of Shima Onsen. Facilities that can enjoy this hot water, which is said to "cure 40,000 diseases" from ancient times, is limited even in Shima Onsen. The second one is the in-house source of the residence "Shikanozoki no yu", the third one is the "Yuno sen" drawing from near the end of the 40 thousand dam, and the fourth from the foot of Maya waterfall where the Asaayama legend remains Pull "Yamadori no yu". The combined effect of various sources representing Shima Onsen has a beautiful skin effect that will make your skin sweet as you heal the fatigue of the body. Hot springs are reserved for four of the three reserved baths "reservation unnecessary · free (time system)" "Shikanozoki no yu, Yamane no yu, Iwami no Yu" and "Kisekino Yu" for reservation and paying (seasonal only) You can enjoy it in the bath.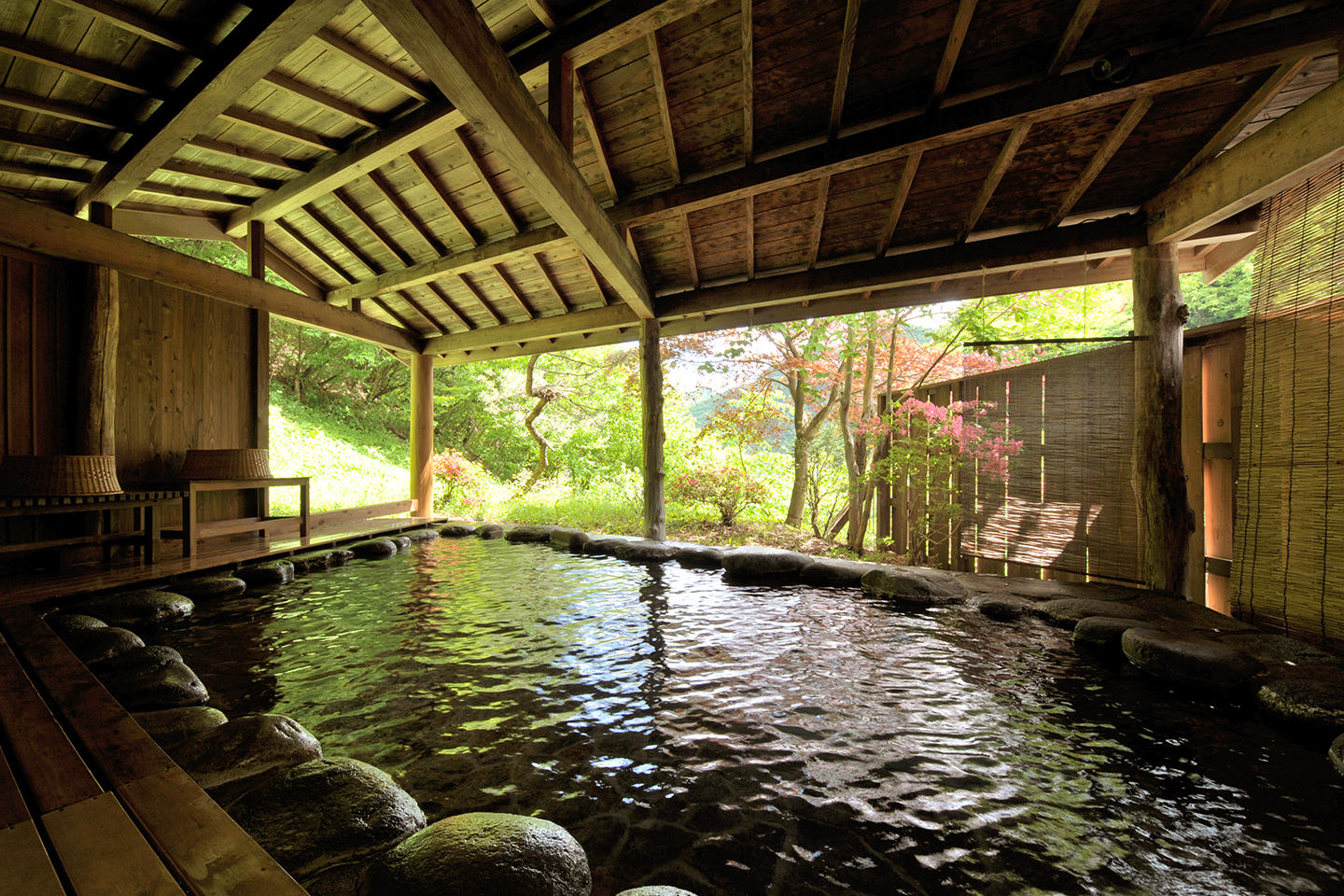 Open-air bath with 100% natural hot spring "Shikanozoki no yu"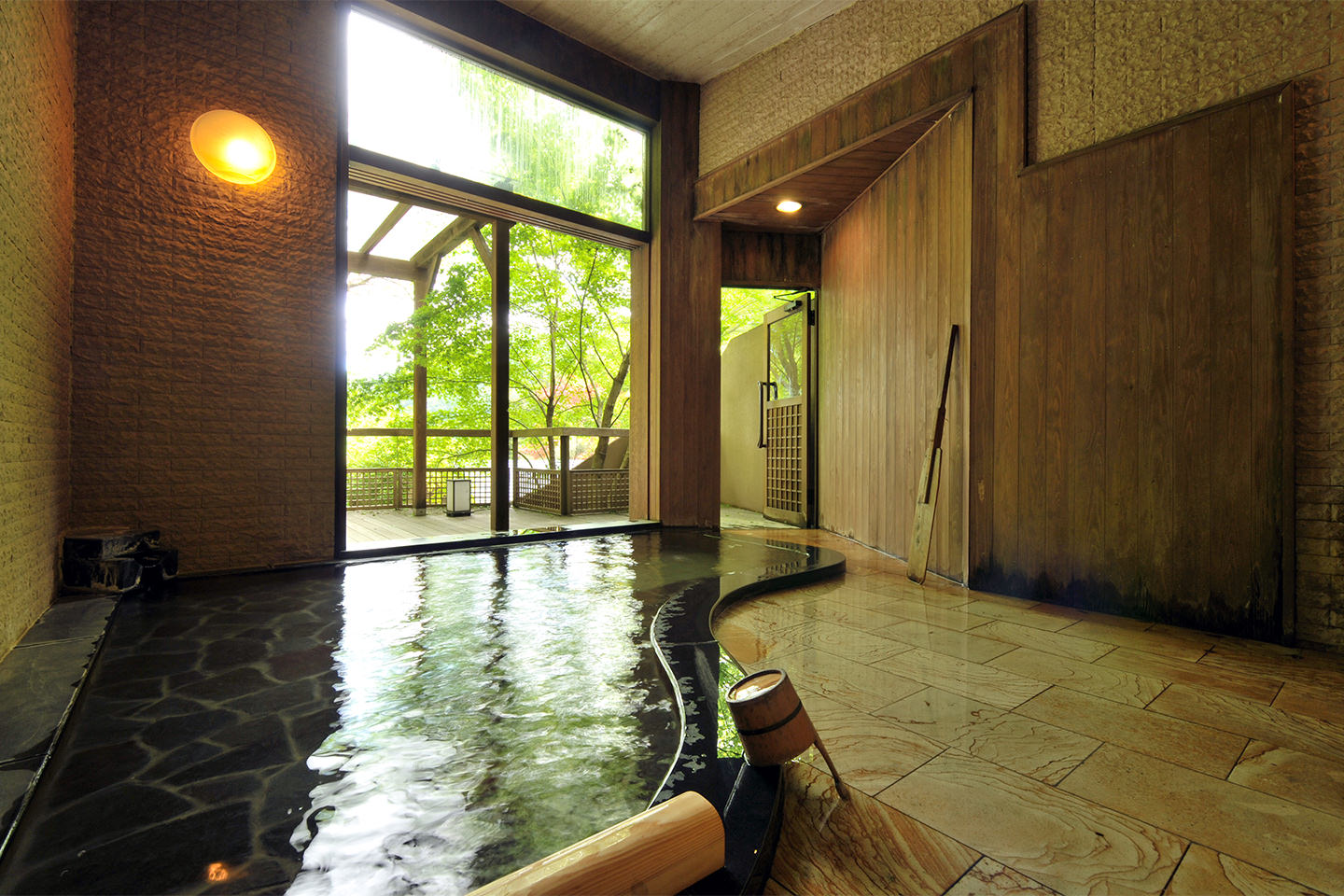 Inner bath "Yamame no yu"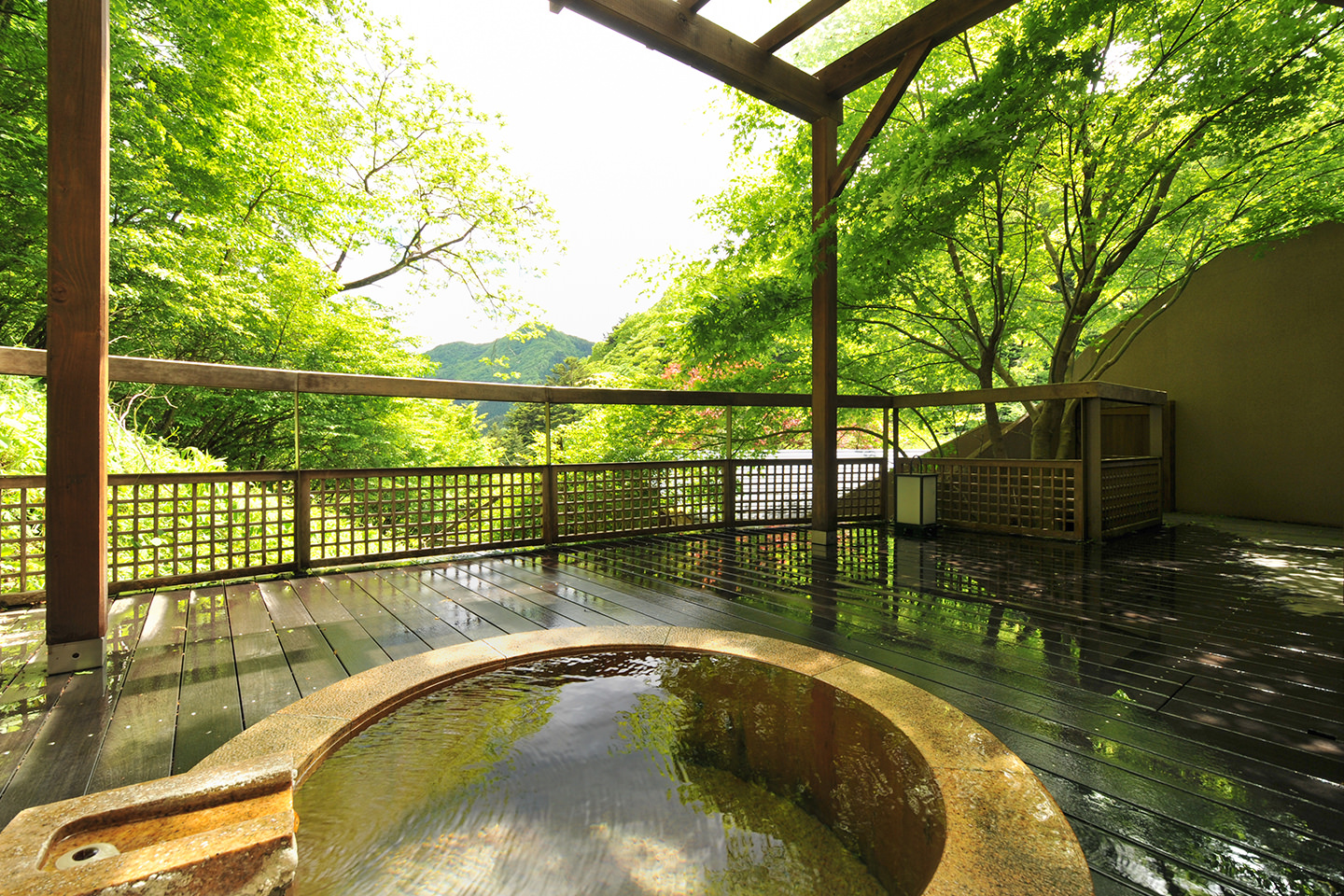 Open-air bath "Yamame no yu"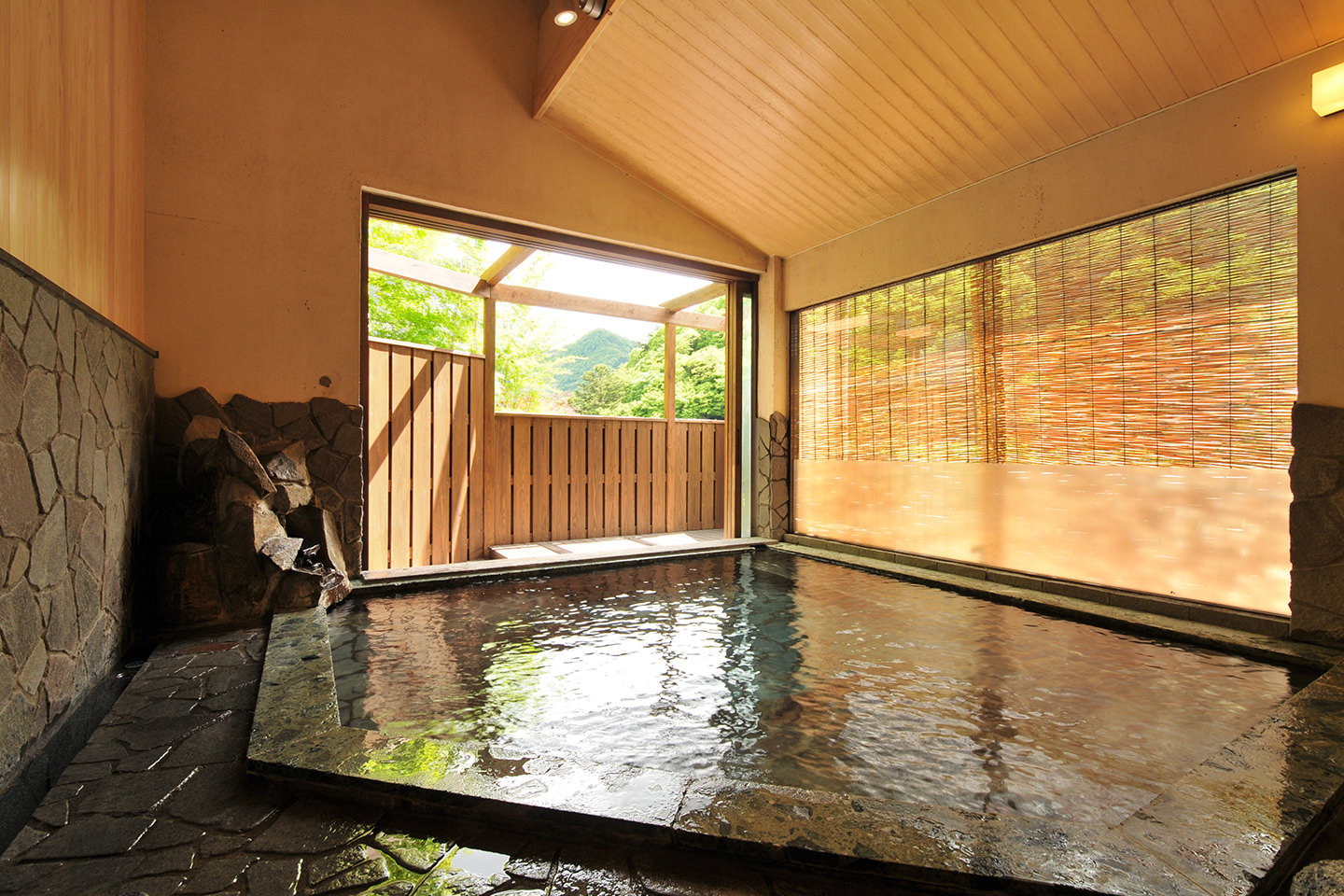 Inner bath "Iwana no yu"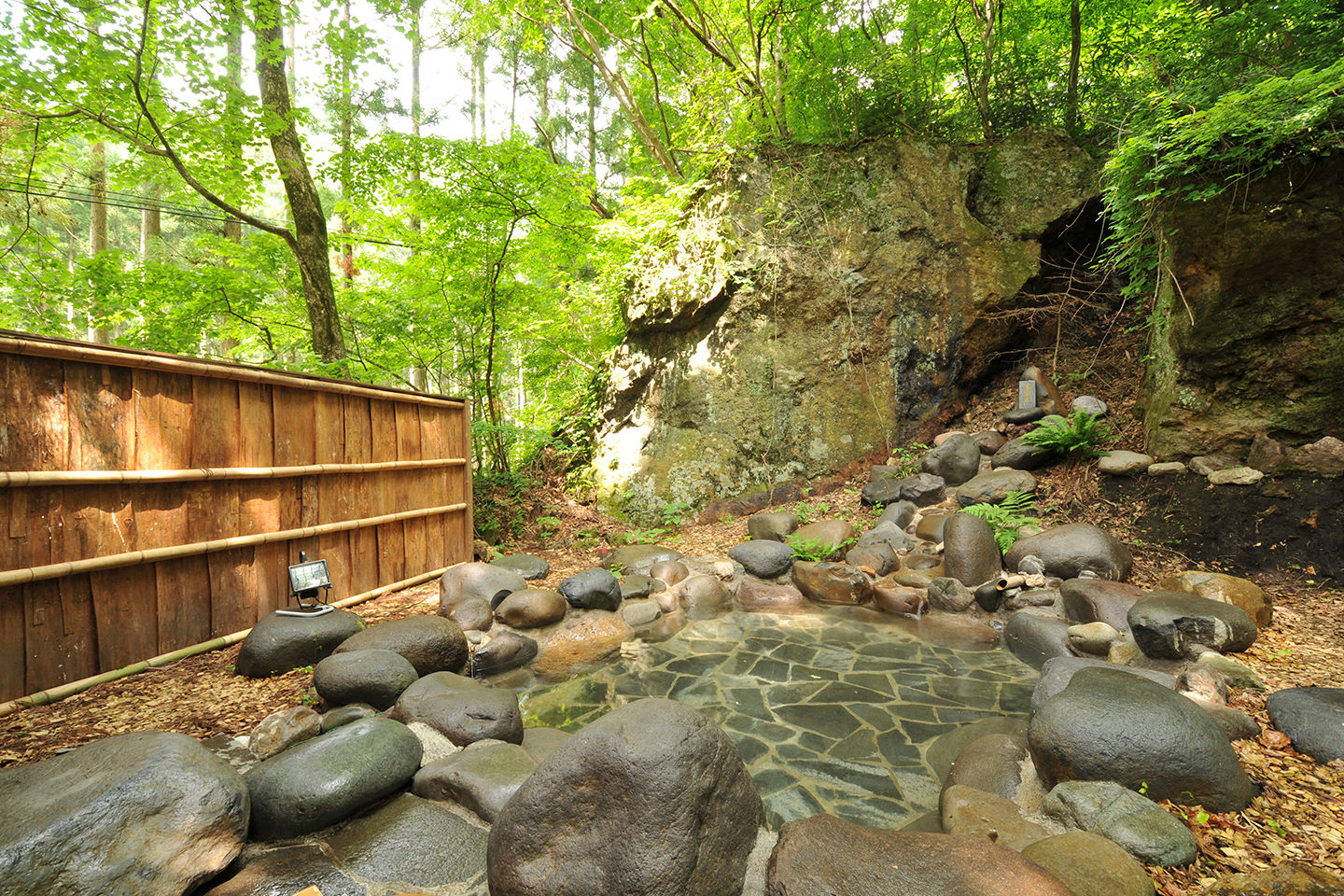 Open-air bath with 100% natural hot spring "Kisekino you" seasonal · charged
※ Because it is repair work, it can not be used now. We are scheduled to restart in July.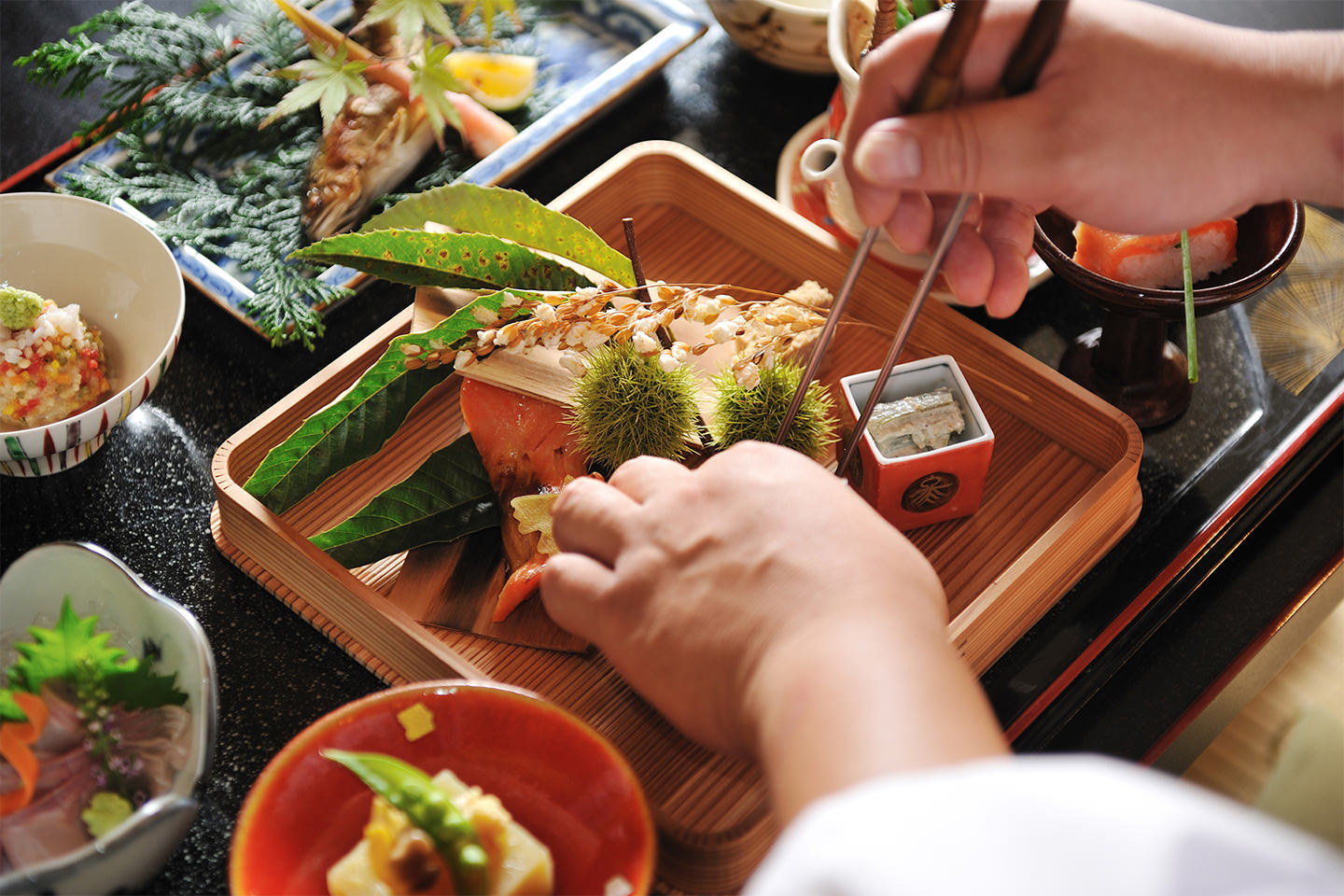 Japanese traditional dishes
Natural rich Gumma Prefecture surrounded by abundant water resources and beautiful greenery has abundant delicious ingredients such as abundant vegetables, Jyoushu-beef and fresh river fish. While cherishing this local blessing, boasting "Tsuruya kaiseki" where the chef of the chef prepares carefully one item per item.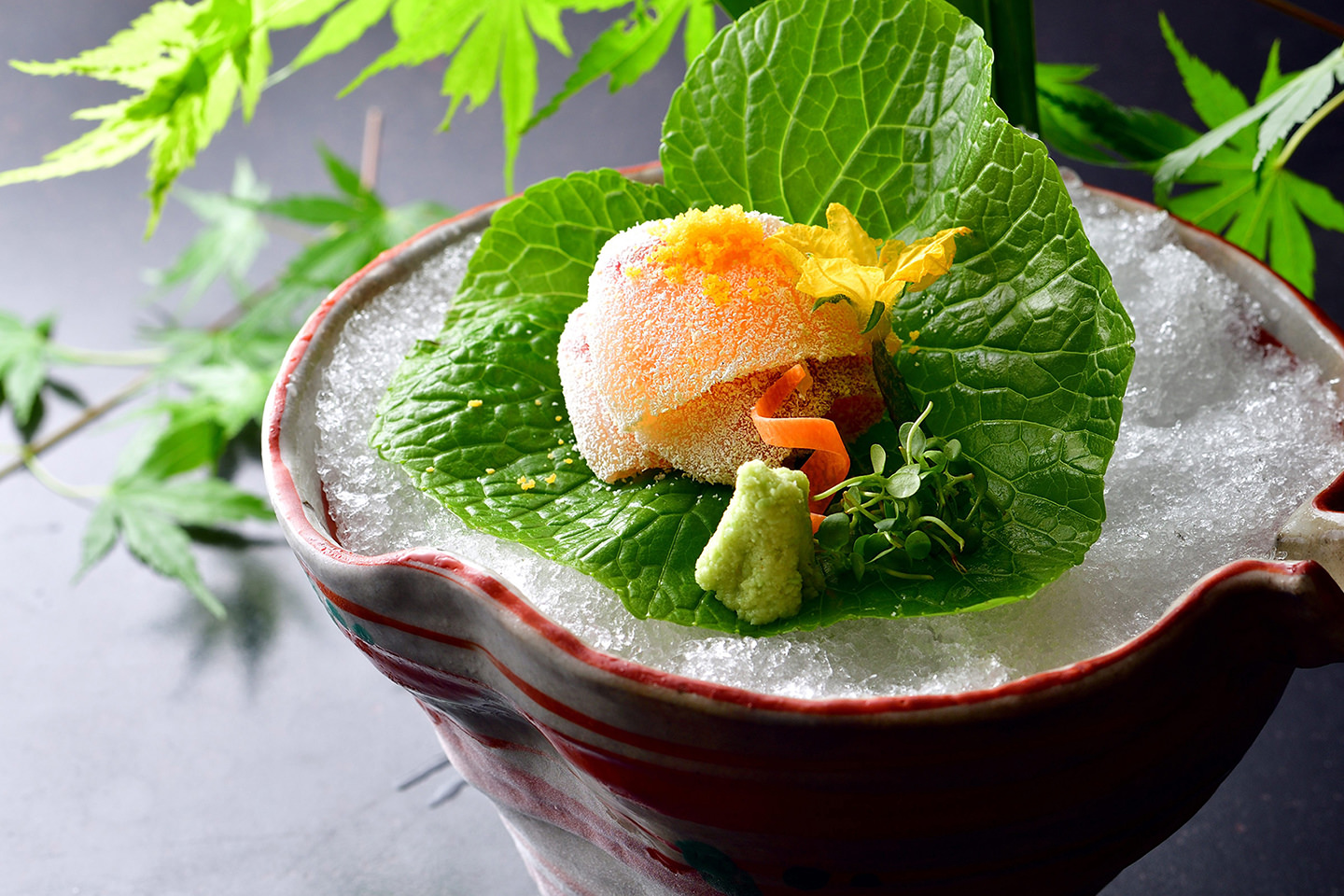 Wild vegetables in spring, Ayu in summer, Mushrooms in autumn, Shabu-shabu in winter. Please enjoy the taste of the seasons changing seasonally in your room without having to worry about the surroundings. Meals for children are also available so please tell us when you make a reservation.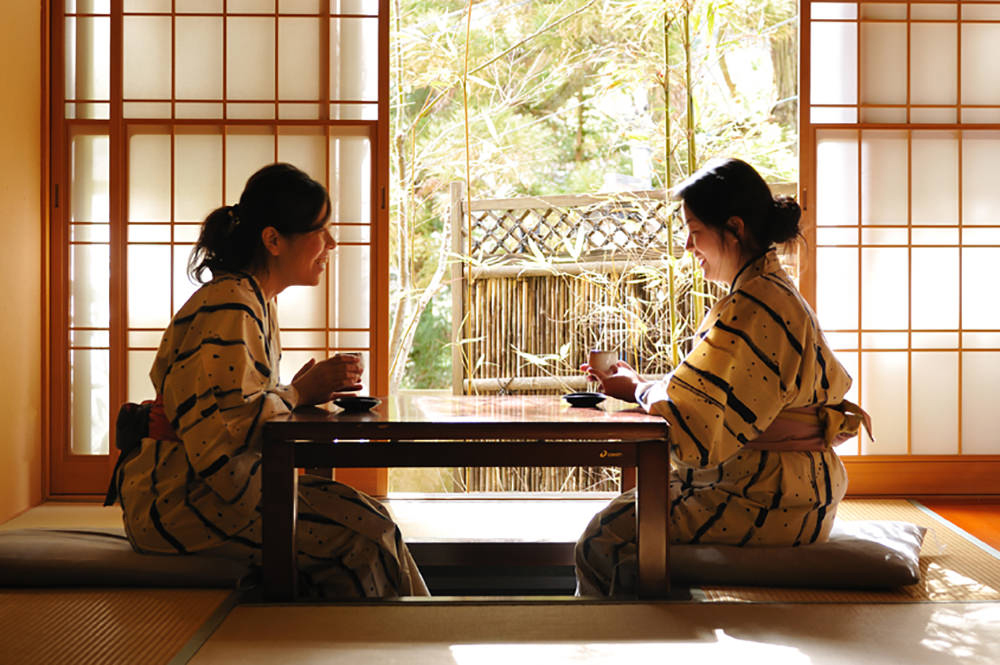 Retro modern "Bettei Mizuki-an" and refined Japanese traditional room "Watei Sanno-in". All 15 rooms are available.We will bring your meal to the guest room. Please slowly enjoy.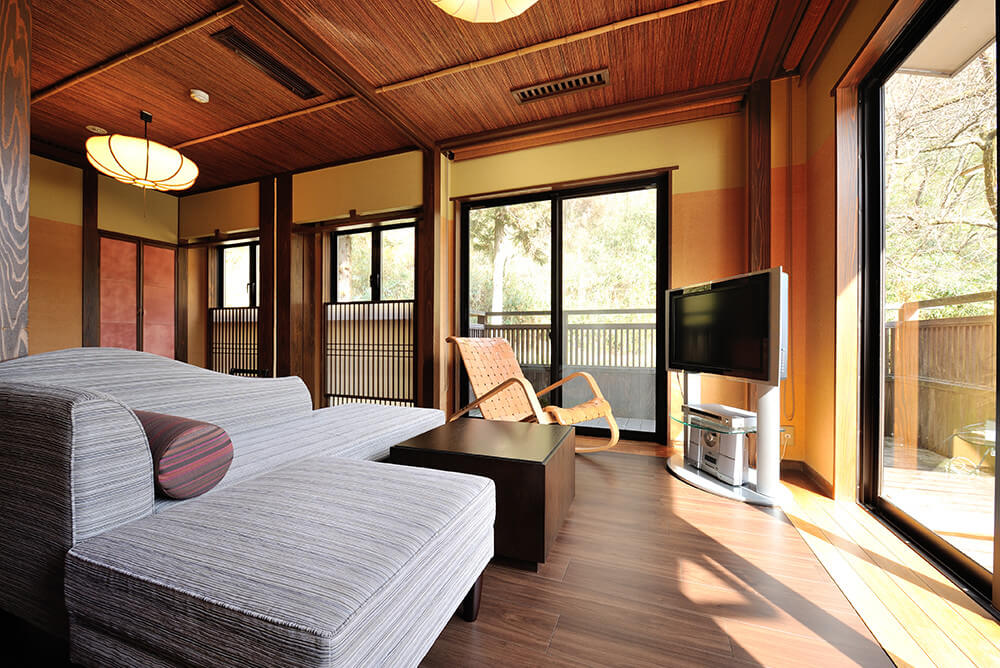 A quiet and luxurious private room with a 6-tatami-style Japanese room and a spacious bedroom with a private outdoor bath. Open view looking up at the glass windows The open-air bath has a dedicated view wood deck. It is the top floor room of one room only with Tsuruya.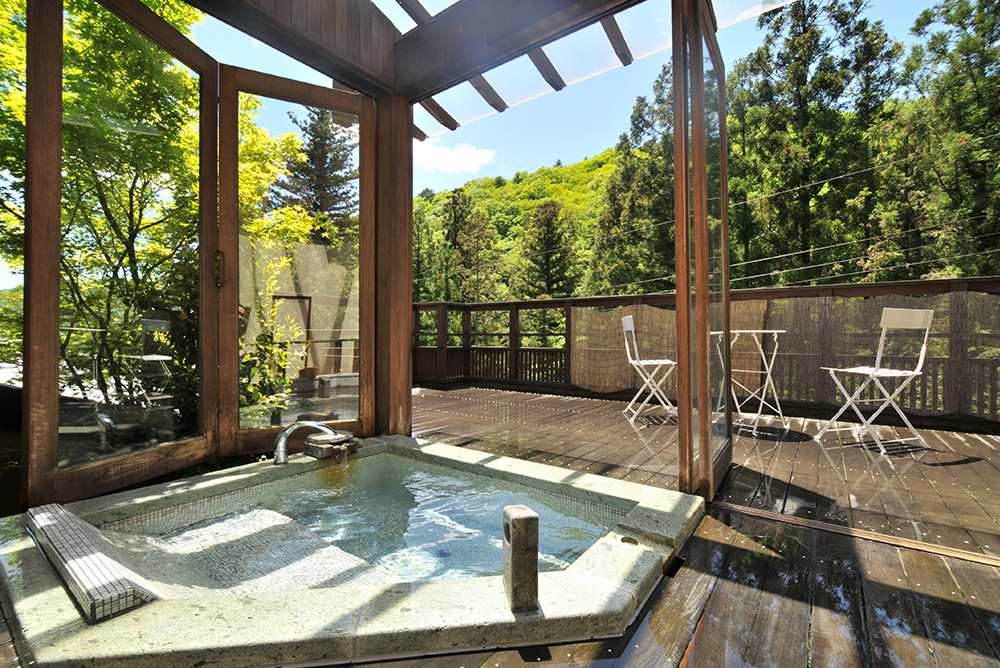 Open-air Bath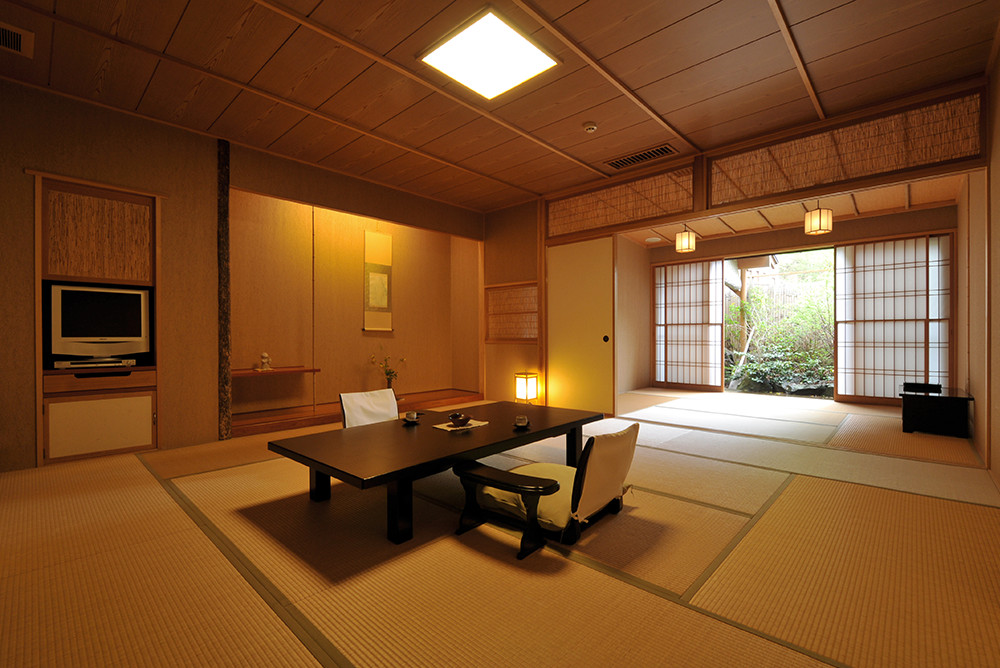 A spacious Japanese-style room with two tatami mats between 12 tatami and 6 tatami mats is a room that you can relax well in the accommodations of groups and families. In the courtyard where a refreshing wind breezes, with a hexagonal hot spring open-air bath made of marble. Because the place becomes the first basement floor along the slope, it is a space that can be quietly spent.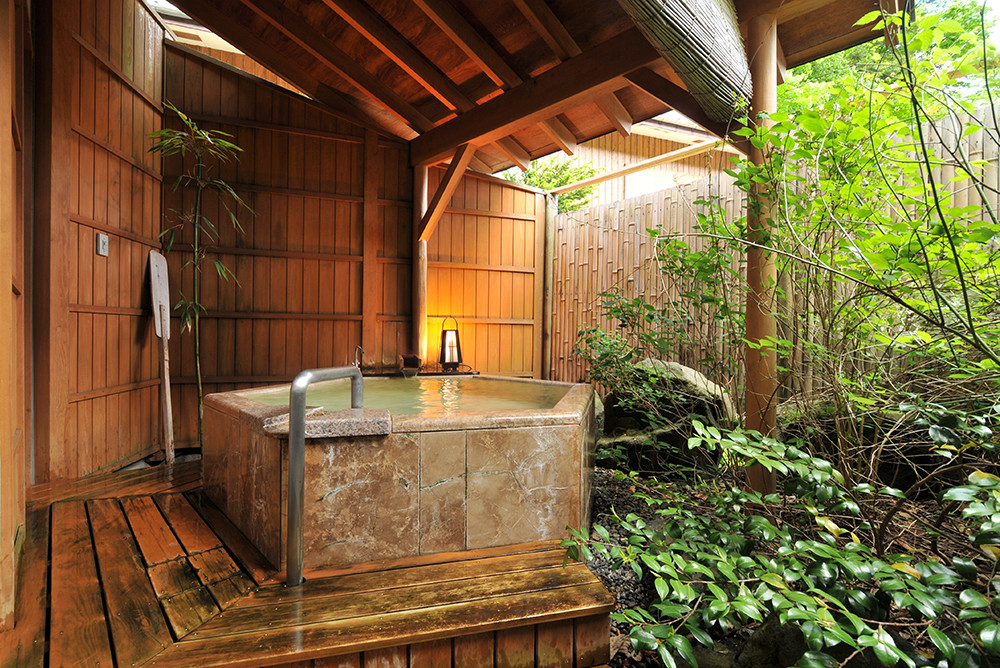 Open-air Bath
Please enjoy the unique style of Japan.